Döngüsel Ekonomiye hizmet eden Teknolojiler ve İnsanlar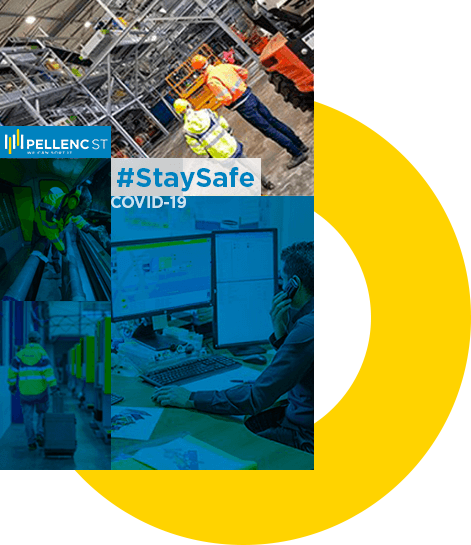 Health is
our priority


#StaySafe
In this particular period, the instructions given to limit the spread of Covid-19 may change on a day-by-day basis, and we are constantly adapting to guarantee the continuity of our services. At this stage, and in strict compliance with the instructions given by the various governments, Pellenc ST maintains its operations and has set up a continuity plan for its clients and partners. We assume:
Technical advice, estimates, quotes, contract closing and project management
Testing and technical expertise
Manufacturing and shipping of equipment
First-priority interventions on-site, in the strict application of government regulations and subject to travel restrictions
Hotline, remote technical advice, spare and wear parts order fulfillment and dispatch
Receiving, issuing, collecting and paying invoices.

Nevertheless, please understand that there may be some delays and that our staff can only provide limited services in the field. We will do our best to help you: our staff is available to assist you by telephone or videoconference.

Our remote assistance service is, as always, available 24 hours a day, 7 days a week on + 33 4 90 09 47 94 or by email at [email protected]

Thank you for your understanding and stay safe!
Pellenc ST, le
geri dönüş sanayi

için akıllı ve bağlı

ayıklama
Pellenc ST, atık işleme ve geri dönüşüm sanayisi için optik ayırma ekipmanı üreten bir Fransız üreticisidir. 40'tan fazla ülkede faaliyet gösteren 1.600 makine filosu ile şirket pazar liderlerinden biridir.
Ayrılan nesneler, ambalaj, sanayi, elektronik, otomotiv ve inşaat atık pazarlarından gelmektedir. Bu malzemeleri ayırmak için kullanılan teknolojiler kızılötesine yakın spektrometri ve vizyon, endüksiyon ve X-ışınlarıdır.