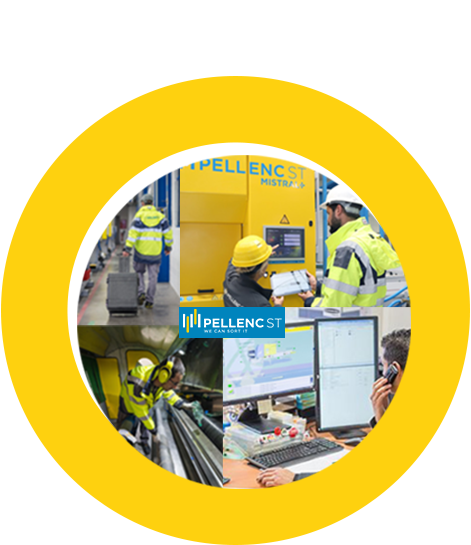 As a manufacturer of sorting machines for the waste and recycling industry, Pellenc ST is among the companies deemed indispensable for the continuity of essential services. In line with that responsibility, throughout the period of the lockdown caused by COVID-19, our teams continued to provide their services in France and all the territories in which we operate, in strict compliance with local regulations.
Our ability to serve our clients around the world proved our resilience and the timeliness of the digital transformation we had already undertaken before the crisis.
As we emerge from the lockdown in France, we have revised the entire organisation of our workforce and logistics, relying on what have always been our strengths: agility, teamwork, and closeness to our clients and suppliers. Employees are gradually returning to the Pertuis site.
Although Pellenc ST's shift towards digitalisation was accelerated by the crisis, as it brought about new ways of working, collaborating, and managing teams, we do not forget that the human factor and social ties remain at the heart of our corporate culture.
Jean Henin, Chairman of Pellenc ST.
Pellenc ST选择与以下公司合作:
驭芯科技(上海)有限公司