A team of experts

at your service
A shared objective:
boosting our customers performance
With more than 1,600 machines in 40 countries, Pellenc ST has a network of technicians specially dedicated to customer satisfaction. Our sales and customer service teams provide their expertise and assistance to all our partners to keep their sorting lines operating optimally. Our after-sales service is available 24/7 and travels around the world to ensure a high level of efficiency and availability.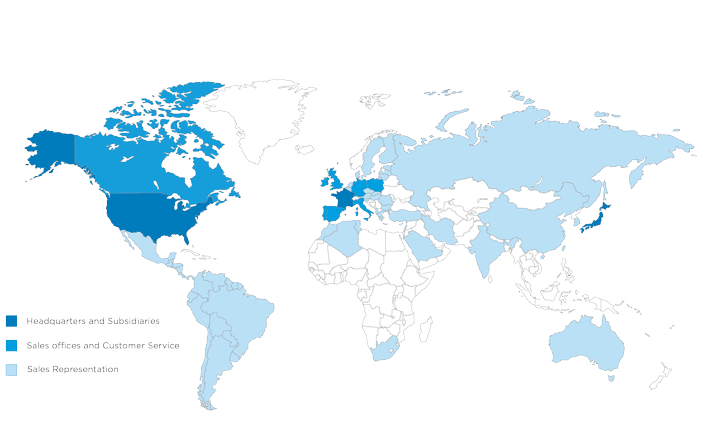 To better support our customers, Pellenc ST offers the MY PERFORMANCE PROGRAM. This offer bundles together all the Pellenc ST services in order to optimise your productivity and the functioning of your equipment. In collaboration with our local teams, get the benefit of support adapted to your production conditions through tests, training, parts supplies, service calls, and advice tailored to your needs.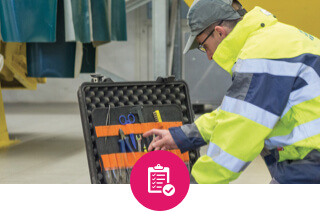 The MY SERVICES offer aims to keep your fleet in optimum working order to increase the productivity and availability of your machines. To that end, Pellenc ST has developed 3 levels of support, so it can offer each operator the one bested suited to their needs.
THE SMART BENEFITS
Preventive calls to alert you and maximise the availability of your machines
"Smart" visits based on the analysis of your data for targeted performance actions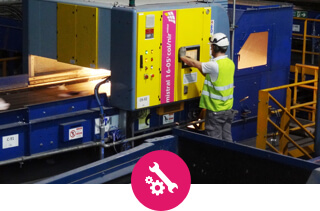 MY PARTS & KITS helps you build up a customised inventory of replacement parts based on the set-up at your facility. This solution lets you maximise the availability of your machines and gives you peace of mind. Our teams also offer upgrade kits, so you can retrofit your existing equipment and get the benefit of our latest technological advances (hardware & software).
THE SMART BENEFITS
Real-time management of inventory levels
Automatic resupply of parts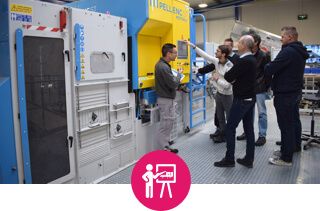 Thanks to MY ACADEMY and all the training courses it offers, you can become self-reliant when it comes to using our technology and maintaining your machines. We also offer training in the proper use of the Smart & Share application, so you can learn how to make the most of your data and boost your performance.
THE SMART BENEFITS
Total self-reliance with your machine
Your data put to use to boost your performance
Focus on
the Smart & Share
Smart & Share is an intelligent and collaborative platform for sorting centres and recycling facilities.
The application is included in all "Advanced" and "Smart" level service contracts to reinforce the support that Pellenc ST provides to operators.
The data relating to the maintenance and performance of your machines are collected, summarised, and analysed by our teams to produce a diagnostic and to suggest targeted actions as part of an overall plan to boost your performance.
THE SMART BENEFITS
Customised statistical reports
Smart alerts
Various levels of access available: site, region, country
Secure data that you can access in real time and remotely